Certified Company
Quality control and Environment Management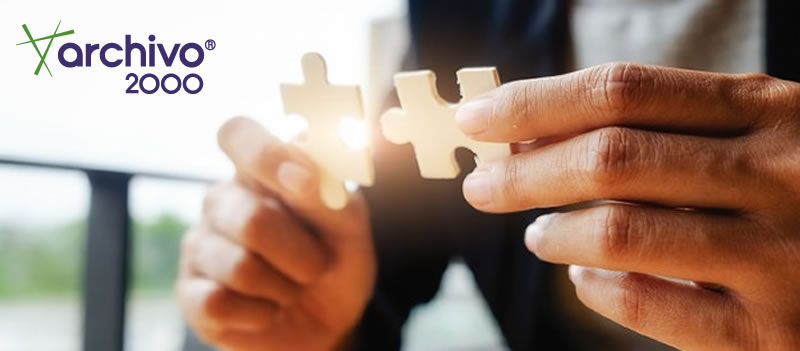 ARCHIVO 2000 is a Company whose actual activity is focused on "the manufacturing and marketing of office and stationery items as well as the injecting and plastic blowing for several industries".
From the top Management, we consider that satisfying the client's expectations and requests ought to be the important pillar, thus, the essence of the processes developed by the organization. In the same way, we are aware of the importance of the environment preservation and that this must be in a prominent place within any company's policies whatever the field of the activity is, as all of us, have the obligation to look after and protect the environment.
To achieve these intentions, from ARCHIVO 2000, we assume the following obligations:
The customer must be the priority: we severely commit ourselves, to provide our product services to clients and to satisfy their needs and requirements therefore we will maintain a fluid and direct communication in order to know what they are looking for and this way we can give them our best attention.
The prevention of pollution: we assume the commitment of preventing contamination as the environment protection demands that everyone has a responsible behaviour. We will identify and control all those operations carried out by our activity associated to the significant environment aspects carrying out the necessary actions to prevent or mitigate unfavourable environmental impacts.
Complying with legal and other requirements: We will comply with the legal and any other requirements which may be applicable. In the same way, we will fulfil those requirements in which our organization voluntarily subscribes in.
Continuous commitment to improvement: We are constantly committed to improve the effectiveness of the Management System day by day. In this spirit, we will inspire the philosophy to all our workers of the continuous improvement having available access and necessary means to its achievement. We will also rouse our suppliers and subcontractors of awareness, informing them. as far as it affects them, as guidelines or acting procedures. We will control the fulfilment of those requirements demanded by them both in quality material as well as in natural environment.
It should be stated, that the assumed obligations here will help as a reference framework to establish and go through the objectives, achievements and quality and environmental programmes. At the same time, this policy will be implemented, maintained and revised with the aim of it being up to date and assert its suitability. To end up with, we participate of this statement to all the ARCHIVO 2000 workers, and all those working under this name being of course, at the disposal of any person that requires so, and definitely the public in general.
You may be interested: