Our History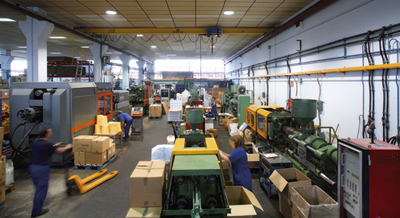 Archivo 2000 is a Family Company founded in the year 1975 by Sir Julio Utande Jorge in A Coruña, with a total floor area of 10.000 m2.
The Company's name of "Archivo 2000" initially comes from the company's activity, which is binders manufacturing and from its founder's visionary position well ahead the year 2000.
The commencement of Archivo 2000 was when it started manufacturing a binder in Spain which was imported from Sweden. This ARDOS binder brand, is like a Rolls Royce binder of great quality, as years have gone by it still continues being one of the reference items.
1981

We start off with office products plastic injection, at the request of our stationary clients that we should increase our range of items.



1989

Our first office supplier in Spain showed up and buys the only plastic letter tray which was manufactured in the national market, our reference 710.



2002

We enlarged our logistic warehouse of 2000 m2 to cover the stock needs after having increased the catalogue references and to improve our customer service reducing the delivery date.



2006

Web campaign and presentation launch of it, in the DIPA stationery exhibition.



2008

Turning point with the ARCHISYSTEM development. An organising system modular which came up after a year and a half project work, in the R+D+I Research Development and Innovation Department, in which 19 injecting moulds were used.



2012

We obtained ISO 9001 certificates (Business Quality Management) and 14001 (Environmental Management).



2013

We began manufacturing their own brands for the main office suppliers and purchasing groups both national and European level.





2018

Development of a wide range of storage towers made of antistatic material.
At present Archivo 2000 has its own brand of ARCHICUBO, ARCHISYSTEM, ARDOS, ARCHIVOTEC, ARCHIRRADO, ARCHIPLAY, ARCHIVODOC, BUCCA and ARCHIVO 2000 and counts with a catalogue with more than 1.500 references. We should also point out that its presence in exhibitions both national and international level (PSI Dusseldorf, Paperworld Frankfurt and Promogift), has allowed it to form strategic alliances with a great number of European suppliers (Deflecto, Samsonite, Hansa, etc.) and to increase its presence in the foreign market.
You may be interested: