Ardos Briefcases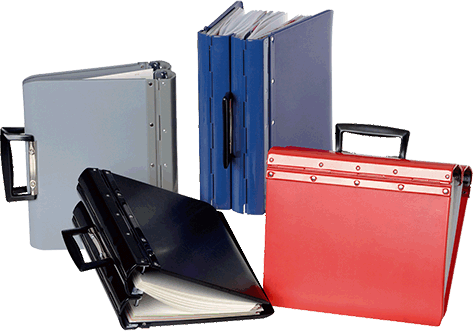 The ARDOS briefcases are specially designed for use as a manufacturers' sample collection, with a high number of product references.
The ARDOS briefcases are created by joining two ARDO binders together. The capacity of these briefcases is extremely high, holding up to 1000 pages or 500 plastic pockets. This makes them ideal for use as manufacturers' sample collections, pricing guides or operating manuals which require an exceptional capacity.
Your ARDOS briefcase can be completely tailor-made, with the bindings in any colour you wish, not only in standard colours, but also in any other tone.
The double-binding of the briefcase retains the ability to open both binders independently, allowing easy access to its content.