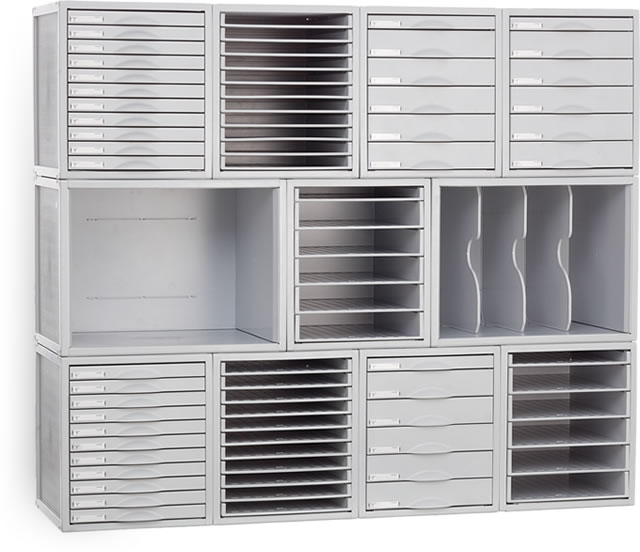 Durable structures
This practical modular system allows you to build structures according to your filing and organisation needs for all kinds of information and documents.
Due to its modular design, structures can be created according to the space available, extending both vertically and horizontally as much as necessary.
A solid and rigid structure is obtained thanks to the sturdiness of the modules, made from high quality polystyrene, and the fastening clips which allow the different models to be joined together.
We place a wide range of modules with diverse applications at your disposal: for hanging-files, A4 and 215 x 315mm sheet sizes (this module includes a lock to prevent access to certain types of information), hollow modules or with 3 dividers to insert any kind of folder object and modules with trays or drawers (both models with safety catches to prevent them from falling upon opening) in a variety of sizes.